Hotel Amarano Burbank
322 North Pass Avenue, Burbank, CA 91505, United States
Access
Hotel Amarano Burbank
Your host is Amara at the newly reinvented Hotel Amarano Burbank Hollywood the only 4 star luxury boutique hotel in Burbank. The hotel celebrates the essence of Southern California sunny views from the bright lights of Hollywood and the warm California sun. The newly renovated hotel is a place filled with the spirit of Hollywood that welcomes you as you are. Amara has mastered the guest experience. Whether it is having a cocktail at FYC or simply retreating by the pool to recharge in anonymity Amara wants her guests to relax and unwind. Our luxury Burbank hotel is in the heart of the entertainment capital of the world one mile from Universal Studios and minutes away from the Ellen show.

At Hotel Amarano we are committed to the wellbeing of each and every guest. While our standard cleaning routines are very thorough we have implemented additional measures at all our hotels in response to COVID19. Our employees are well advised that they must stay home if they feel sick or unwell. Our leadership team is closely following the latest guidelines from the Centers of Disease Control and the World Health Organization related to COVID19.

Hotel amarano burbank is located in the heart of the media community and within walking distance to many entertainment companies such as warner bros. Studio-disney channel-walt disney company and abc studios. Just minutes away from universal studios - hollywood and the burbank airport.

Please wait for the best offer to appear.
We are pleased to present the greenest hotels in the world. Our daily actions make the difference and the world greener.
Accessibility
Hotel Amarano Burbank
322 North Pass Avenue, Burbank, CA 91505, United States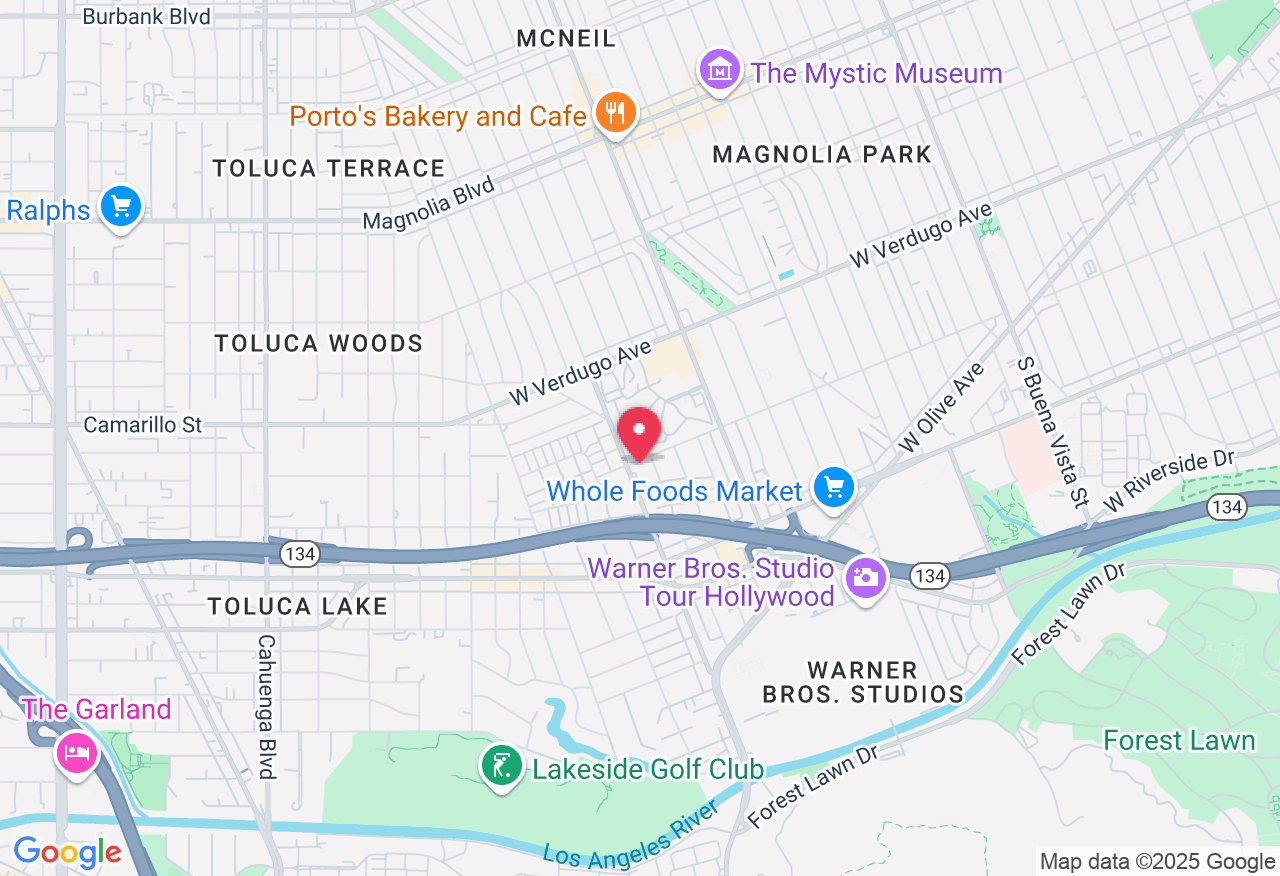 Access
Check travel time and distances between your hotel and your favorite place.
Top 10 attractions
Hotel
Internet
FREE WiFi
High speed Internet
High speed wireless
Transportation
On-Site parking
Parking
Front desk
24-hour reception
Bell staff/porter
Concierge desk
Early check-in
Storage space
Technical concierge
Tour/sightseeing desk
Work away
Fax service
Photocopy center
General
Air conditioning
Connecting rooms
Interior corridors
Non-smoking rooms
Hotel service
24-hour security
ATM/Cash machine
Doctor on call
Dry cleaning
FREE shoeshine
Full service housekeeping
Hotel does not provide pornographic films/TV
Housekeeping daily
Laundry/Valet service
Safe deposit box
Security
Wakeup service
Travelling with others
Children welcome
Family plan
Pets welcome
Accessible
Accessible facilities
Accessible parking
Accessible rooms
Elevators
Events
Catering services
Conference facilities
Meeting rooms
Rooms
Bathroom
Bathroom amenities
Closets in room
Hairdryer
Food & Beverage
Coffee/Tea maker
Recreation
Pool
Heated pool
Outdoor pool
Pool
Wellness
Health club
Jacuzzi
Fitness
Fitness center
Weightlifting
Food and Drink
Meal plan
Continental breakfast
Full american breakfast
Special attention
FREE coffee in lobby
Outlets type
Coffee shop
Lounges/Bars
Restaurant
Breakfast
Continental breakfast
Full american breakfast
House policy
Check-in Time: 15:00
Check-out Time: 11:00
Cancel policy
Cancel policies vary by rate plan please see rate rules.
Travel with others
Children policy
Children of any age may stay in the room with parents. Using existing bedding free of charge. Extra beds are not provided and room maximum occupany limits will apply.
Pets are allowed upon request
Pet-friendly up to 50 pounds - 125.00 one-time fee applies
Payment type
Welcome capacity
Number of Meeting Rooms: 2
Number of Sleeping Rooms: 132
Largest Meeting Room Size:

950 sq. ft.

Largest Meeting Room Capacity: 40
Parking
Accessible parking
On-Site parking
Parking
Amenities
FREE CC access calls
FREE toll free calls
Interstate calls
Computer
FREE incoming fax
Long distance calls
Conference suite
FREE operator assisted calls
Intrastate calls
International direct dialing
Audio visual equipment
FREE outgoing fax
FREE local calls
Meeting facilities
Most helpful reviews - Google and TiCATi reviews 9 83 reviews
A Google User
5 years ago – Google
10
Wonderful boutique hotel located in Burbank. Beautiful large rooms and great facilities including fitness room, pool and hot tub. Hotel is across road from several stores where you can grab a bite or coffee. Really close to the Burbank airport and less than than 10min from downtown Burbank. Concierge only parking which is expensive but there is plenty of free public parking in the area. Highly recommended.
A Google User
5 years ago – Google
10
I just completed a business trip to Burbank. The Hotel Amarano didn't disappoint. It fits right into the local neighborhood and if you want a quiet, classy space to call your home for a few days, this is nice choice. The bed was amazingly comfortable. The room was classy and fairly luxurious. Amenities were above average. The fitness room was decently equipped and the pool area lovely. The staff very helpful, the location ideal and the price through Expedia with a rental car was quite good. I was pleasantly surprised and will consider staying here again when in the area.
Justin Schauer
5 years ago – Google
7
The hotel is convenient to Universal Studios. Our room was clean and spacious with a balcony. The staff was friendly and helpful. The food at the bar was surprisingly high quality, and the bartender was great. Free WiFi and welcome drink.
Jessica Crowe
5 years ago – Google
10
I am staying at the Hotel Amarano for 11 days for work and so far I must say I am loving it. The staff has been very friendly and welcoming, the rooms are gorgeous and clean, I absolutely love the walk in shower with the glass doors. The room service is amazing as well. I highly suggest the French Dip and the Creme Brulee!!
Edward Vaitsman
5 years ago – Google
5
Good rooms, nice service. Minus two stars for ridiculously expensive parking - 45$/24h and separate "no opt out" 20$/day amenities pack. All written on website but in so fine print you need a magnifying glass and skills of a detective to find it...
David Rosen
5 years ago – Google
8
We visited a family member who was staying at the Hotel Amarano. The room was very clean and cozy. Everything looked very elegant. The lobby was very spacious and inviting. The only down side is that there is no self parking, so we had to find a spot on the street to park.
eric sonterre
5 years ago – Google
10
I have stayed several times now while there for work. Great hotel with friendly staff and strong customer service. Rooms are updated and more then comfortable. Convenient little work out room on site and pool as well.
Fezeka Saige
6 years ago – Google
9
Great hotel. The rooms are roomy and comfortable. The service was great. It's not pretentious and yet has everything you need.
Rowena Flores-Hoyer
6 years ago – Google
9
I was here with for a quick get-away with my niece and nephew. I did not want to be in a noisy area and wanted to stay away from the hustle and bustle of Hollywood. This place delivered. The room we stayed in had two queen or full-sized beds and still felt roomy. I liked the decor and that they offer shuttle services to the airport and to Universal Studios. The staff we met were all very friendly and accommodating. Would dedinitely come back here again. Highly recommend this place.
Mely Quirarte
6 years ago – Google
7
Good part was the bedroom, it was spacious and very clean (not cheap tho) and the location was awesome. We were wanting to go to universal studios and this hotel is less than 10 min away.
It doesnt have a parking lot so you either can pay valet parking for $40 a night or park on the street at your preference. Also there are some amenities charges for $25 daily that we didnt fully understand why. In general, it was a good experience.
Herbert Quan
6 years ago – Google
9
Great gem in Burbank. Modern well-appointed rooms. Small, but elegant pool area with cabanas. Fitness center was likewise small, but had good equipment. Food at the Library Lounge had huge portions. Friendly bartender and valet attendant were super helpful. Vons supermarket is conveniently located across the street and is open 24 hours. Would definitely stay again.
Raymond Elliget
6 years ago – Google
9
Both times I've stayed here was for work, but I've had a great stay every time. Rooms are clean and stylish. Not too big. Just right. It's also located in a convenient place (at least for my work) and there are many great restaurants within a10 - 15min drive away. I highly recommend it!
Iam IronBuggy
6 years ago – Google
7
Nice hotel, clean and spaceous. The bathroom has a shower and tub. Convenient location. Only issue is no air conditioning.
John Gray
6 years ago – Google
6
I've always enjoyed staying here, the staff is great, but lately it seems to me that the hotel is trying to find more and more clever ways to add charges to your bill. On my latest stay, I saw a daily charge of $20, which they call an "Amenity Fee." When I called to ask about this, I was told this covers things like your "free" newspaper, coffee and tea, etc. Of course this fee is never mentioned when you book the reservation. Oh, and of course there's also a "tax" on the daily amenity fee as well. This is on top of the daily "CA Tourism Tax," the "Burbank Tourism Tax," the "Occupancy Tax," and let's not forget the $35.99 for parking, and tax on that, another $4.32. Time to start looking into airbnb.
Tania Hernandez
6 years ago – Google
5
Carpets were very dirty and the curtains had some brown stains on them. Also the front door would move and squeak every time the room next to us would open or close their door (which was often). The front desk personnel was very nice though.
Justin Albright
6 years ago – Google
7
Awesome rooms great prices the only thing that sucks was the fact that parking wasn't free even if you had a room
Hungry Florida Girl
6 years ago – Google
7
A beautiful hotel tucked away in Burbank. Room was clean and nice; restaurant is delicious. Definitely worth a stay.
Colbie Downs
6 years ago – Google
9
The service was excellent and the whole hotel was beautiful. It is upkept extremely well and everyone treats the guest with kindness.
Les Grant
6 years ago – Google
9
Great low key hotel. Norm the bartender is a class act. Great bar food
June Bear
6 years ago – Google
9
One of Burbanks best kept secrets. Nice cozy rooms. Great staff. If ever staying there make sure and stop by the bar to see Norm. He's the absolute best
Steven Rabago
6 years ago – Google
8
Nice rooms, comfy bed, fun room service, though know that food may come cold if you use their breakfast card. Go across the street to Bebe for breakfast. It's good and less expensive. Also the rooms have microwaves, which is awesome for a hotel.
David H
6 years ago – Google
8
Our room was comfortable and small. Not sure why $20 daily amenity fee and $35 daily parking fee is reasonable, especially when 12% tax and expected tips are added and neighborhood is ordinary.
Lisa Matthews
6 years ago – Google
5
This place was nice, but very expensive. Got to hotel a little early they said that they were going to upgraded our room but actually was downgraded from 2 beds to 1bed and a pullout couch . Drank 1 mini bottle and 3cokes= $37.00 and a extra$20 a day resort fee for pool/hot tub(hot tub was not working) and last but not least the $35.00a day for valet parking(only option) We had a good time and that's all that matters.
Nikolas Kittelsen
6 years ago – Google
4
Paid ekstra for a room with pool view.
The only way you could see the corner of the pool was if you walked out on the balkon and looked for it. Otherwise okay hotel.. A little expensive in my opinion in comparison to what you get.
Alex Zuur
6 years ago – Google
9
Described as a boutique hotel, I agree it is the right descriptor. It is centrally located in Burbank and close to Warner Bros and other tv and film studios. It's style is quietly understated and has a more "personal" feel to it than larger hotels like the Sheraton or Hilton style. Service was good, rooms very acceptable and the general ambience was most agreeable. Will stay again on next LA visit.
Emmanuel Corpuz
6 years ago – Google
10
staff and valet were friendly, very clean, nice room, bar was great. would recommend
Michelle Hyde
6 years ago – Google
10
We really enjoyed our stay and would come back here anytime we are in LA. The room was well designed and comfortable and the staff were very accommodating and pleasant. Lovely hotel.
Rachael Sandoval
6 years ago – Google
10
Great place. Everyplace i looked was booked and then i found this place. Nice and great location. Great price also.
Debbie Jones
6 years ago – Google
7
Hotel was nice and clean and in a nice neighborhood. Beds were very comfortable. Room was nothing spectacular, just a normal room. We were planning on using the shuttle service for local trips we were making. However, every time we asked, it appeared we were bothering them. We did use it once for a trip to universal, and he informed us in no uncertain terms he would not be coming back to get us, we were on our own for a ride back. A couple other times I asked for shuttle service for something within the 3 mile radius, and they refused, stating they didn't' have time, or some other excuse, all they were doing was standing at the front entrance talking. Its obvious they do not like doing the shuttles. Our room key stopped working on several occasions and we could not get into our room. Once we stopped housekeeping and asked if she could let us in our room, she opened the door right up for us with out even checking if we actually belonged in that room. Pool is OK, stays in the shade for most of the day. If you get a super good price on this hotel, I would say go for it, if not, I would stay somewhere else.
Nase Nodgnik
6 years ago – Google
7
It wasn't bad here. It was pretty comfy. Main issues were that the bath room was a little dirty, and that they will charge you for everything. They have a bunch of amenities, but you probably won't use them all depending on how long you're there. Overall though, it was a good experience
Jade Smith
6 years ago – Google
7
The hotel rooms were fantastic, clean, modern and the bed was really comfy. The only downside was breakfast was not included as was slightly pricey. Brilliant place to stay though and well situated to all amenities
Paul J Pinero
6 years ago – Google
10
Rooms were clean and well maintained with classy decor. Beds were comfortable. Staff was pleasant and professional. Not sure why there is a balcony door with no balcony (rail) but the cool fresh breeze flowing in was relieving. We would definitely come again and recommend to friends and family.
Brigette Sumeraj
6 years ago – Google
9
Our stay was very comfortable on a whole. We were in LA visiting my brother and his family. We enjoyed the use of the pool with my niece and nephew very much. Also, the quality of the room service food was excellent.

The only negative experience was there was an overwhelming chemical smell in the hot tub. I myself have a swimming pool and hot tub in my backyard and have never experienced the severity of the smell we were exposed to. After leaving the pool area and even after showering, the strong smell stayed with me for hours. It was like it was stuck in my lungs. I let a manager know about the experience and he said he would take care of it. We left soon after, so I don't know if it was resolved.

Overall, my experience was more positive than negative. This was my second stay at Amarano and I will most likely return in the future. Hopefully the hot tub issue will then be fixed.
vocard22
6 years ago – Google
7
Nice place to stay. Sheets are to die for! You are greeted with complementary drink card at the bar. Upon pulling up vallet was kind enough to let us know that there is plenty of street parking, so there is no need to pay extra for the parking. Pretty high resort fee thou...
David leatham
6 years ago – Google
8
Be aware that there is a $35 per night charge to park and a $20 per night mandatory "resort fee", so what you book it at will not be what you end up paying. There's no self parking so it's all valet parking. Other than that, the hotel seems nice.
Matt Ilinitch
7 years ago – Google
9
Great service from Laurie and the entire team. Venue and staff were very flexible with our needs and amenable to the unique nature of our request for a relatively small (~25 people) professional group. Library lounge next door was perfect for our post-meeting social event. Can't say enough good things about the event. Will definitely be returning to Hotel Amarano for our next meeting. On the whole this event was a very good value, especially for the region, one area for improvement would be on food and beverage prices.
Jason Pelish
7 years ago – Google
7
A somewhat decent hotel in the middle of Burbank. Across the street is a great breakfast place. It's hard to get an accommodations in LA proper that don't have that LA smell, like the back of a restaurant. This hotel is no exception. You have to valet park your car. The rooms are somewhat smallish. This is a great place to stay if you're working, but not a place you'd set out to visit. They do the best they can.
Ashley Dubbz
7 years ago – Google
9
Very nice FD clerks (Abby was awesome! Keep smiling!!!) Morning staff in the restaurant, Edward? he was awesome and efficient! Would be amazing if Housekeeping was at par. Notice a lot of dirt/dust built up on the baseboard in the room) on the TV and the floors don't look like they were vacuumed well. Otherwise, because I am on vacation Five stars to all of you!!!!
John Jashinski
7 years ago – Google
9
This is a nice hotel in a quiet area. The rooms were clean, the beds were comfy, and there's a nice little pool area with a hot tub. We opted to forgo the valet parking for street parking since there were spots available on Easter night, although valet parking was reasonable at $35. The location is not bad if you're looking for something not too far from Hollywood and you have a car.
Tamara Riley
7 years ago – Google
8
Great staff...All of them! Wonderful bed and sheets. Quiet and comfortable. Great spa and good food. The only real problem is the parking fee being $40! And the steep delivery charge for room service on top of the 20% automatic gratuity for running upstairs. It's not Beverly Hills or Santa Monica. I wish they would reconsider that amount as it came as a shocking surprise! Also a little maintenance in the bathrooms would help. The faucet was not faceted down properly.
Margaret Tashiro
7 years ago – Google
9
I sent my team down to S. CAL for a Quarterly meeting for our office. Courtney did a fabulous job helping us with the registration and logistics. My staff returned today with nothing but awesome things to say about the property and the ENTIRE staff. Everyone was offering to help. Congratulations to having such a wonderful team. Working with Laurie via email/phone was so easy to set up the meeting from N. CA. The team reported back which included our CEO makes my decision easier when I need to plan the next meeting in S. CAL.
Lone Wolf
7 years ago – Google
8
Very nice hotel with great customer service. The only issue I had was we were in a suite with 3 people. They had one bed and a pull-out bed couch that I got to sleep on. It was comfy, but the gentleman who made the bed and set up the bedding only gave me two thin white sheets to use as blankets. I woke up all throughout the night freezing. I maybe got 2-3 hours of sleep that night. That was the only downfall.
Diane P
7 years ago – Google
8
Really nice hotel, in an amazing location (literally 2 minutes from warner brothers) and pretty central to everything else. (Only downfalls; you cannot park your own car, valet only and it's $35 per day...which after a 6 day stay, was really expensive) Abby our coneirge was awesome! Room service could be better, but they are efficient. Good experience,
Good hotel, would stay again.
Janice clark
7 years ago – Google
7
On our trip along the US west coast we searched for a cheap and good hotel in the area of Los Angeles. During this search we found the Tangerine hotel in Burbank north of the Hollywood Hills and this was really a good choice
Frances Fon Wu
7 years ago – Google
7
Really liked the interior design of the place. It was so clean and comfortable I wanted to know more about the brand of the mattress and sheets used.
Allan Dembry
7 years ago – Google
8
True what they say about good things coming in small packages. This is a lovely boutique hotel. Nice pool, good size rooms and excellent service. Very handy for the WB lot. Nice bar area to grab a couple of drinks at the bar or sit down and get something to eat. I've stayed in larger hotels nearby but much prefer the intimacy of the Amarano.
Ken Graffeo
7 years ago – Google
10
The atmosphere, service and accommodations were fantastic. We had our out of town wedding guest stay at the hotel and all were so impressed.
The food at our rehearsal Dinner and breakfasts were awesome.
The sales manager Laurie Dew was fantastic and focused on the detail and premium accommodations.
Steven Schaap
7 years ago – Google
10
Staff are friendly and the room is quite nice. A boutique hotel that has a mix of modern and classic style. The pool is very relaxing and the hotel has an overall good-feeling atmosphere
Eric Schurr
7 years ago – Google
9
A great boutique hotel very conveniently located near transportation and all my other needs. The amenities are all here and were clean and inviting. The food was great ( I ate here often for all 3 meals) and the staff was exemplary. I hurt myself during my stay and asked if someone could purchase a heating pad for me. The staff was on it immediately and was most helpful.

I would definitely stay here when I'm back in the area.
Valarie Spencer
7 years ago – Google
9
Laurie was over the top amazing ever step of the way!!! She helped create and make our daughters Sweet 16 party so successful and wonderful.

When I arrived to set up my decorations for our event 45 minutes later then I wanted (I was completely stressed and overwhelmed) Laurie and our server were waiting for me upon my arrival with open arms and ready to jump in to make magic quickly happen. All of the food was fantastically delicious! Our server was amazing and constantly on top of everything and was very in tune to our needs. The space was perfect for our needs and the room was perfect for the small dance floor that my daughter wanted.The patio was perfect and comfortable when the guests wanted to rest outside and get some fresh air. Harvey the bartender was wonderful, friendly and so sweet and took great care of us when my husband and I wanted to enjoy a couple of adult beverages.

Thank you to all of the staff for helping to make our party a special and memorable one. You are all so awesome and we hope that we have an occasion in the near future that will require your space.
Last booked 29 minutes ago
2 people currently looking at this hotel