Hôtel de Paris, Monte-Carlo
Place du Casino, 98000 Monte-Carlo, Monaco
Access
Hôtel de Paris, Monte-Carlo
Covid-19 measures
******************
Monte-Carlo Societe des Bains de Mer is following the Covid-19 epidemic very closely and is focused on ensuring the health and safety of employees and customers.
Sanitary measures reinforced - Important information to our customers for their future stay. Please consult the health recommendations at www.montecarlosbm.com/en/travel-information

An iconic internationally renowned luxury hotel *the Hotel de Paris Monte-Carlo* offers an unrivalled experience in a single location.

Located in the heart of Monaco and facing the famous Place du Casino the majestic facade of Hotel de Paris Monte-Carlo Carlo reflects it s owner s vision of creating *a hotel that excels everything that has been created until today*. In its quest to offer a seamless blend between its legendary heritage and contemporary experiences... that hotel has been constantly reinventing itself.

With an unparalleled transformation and refurbishment the iconic Hotel de Paris Monte-Carlo is unveiling a fully redesigned guest experience through a complete makeover of its existing venues offering 209 rooms and suites and the introduction of brand-new facilities - among which 2 exceptional suites - a fine jewellery courtyard - and OMER the new Mediterranean brasserie by Alain Ducasse - the Hotel de Paris Monte-Carlo significantly furthers Monte-Carlo Societe des Bains de Mer founder s dream of *a hotel surpassing every creation until now* and continues the narrative into the 21st century *The stage to create your own story*.

SITUATED ON THE GOLDEN SQUARE OF THE PLACE DU CASINO IN FRONT OF THE CASINO AND CAFE DE PARIS - Located on the legendary Casino square adjacent to the Casino. Hotel De Paris Monte-Carlo has been a legend in hospitality since 1864. The Principality first hotel. It is a short seven minute helicopter ride from Nice airport. Hotel De Paris offers several spectacular views of the Mediterranean the finest designer shops and boutiques and is connected by a dedicated elevator to Europes finest SPA Les T

Please wait for the best offer to appear.
We are pleased to present the greenest hotels in the world. Our daily actions make the difference and the world greener.
Accessibility
Hôtel de Paris, Monte-Carlo
Place du Casino, 98000 Monte-Carlo, Monaco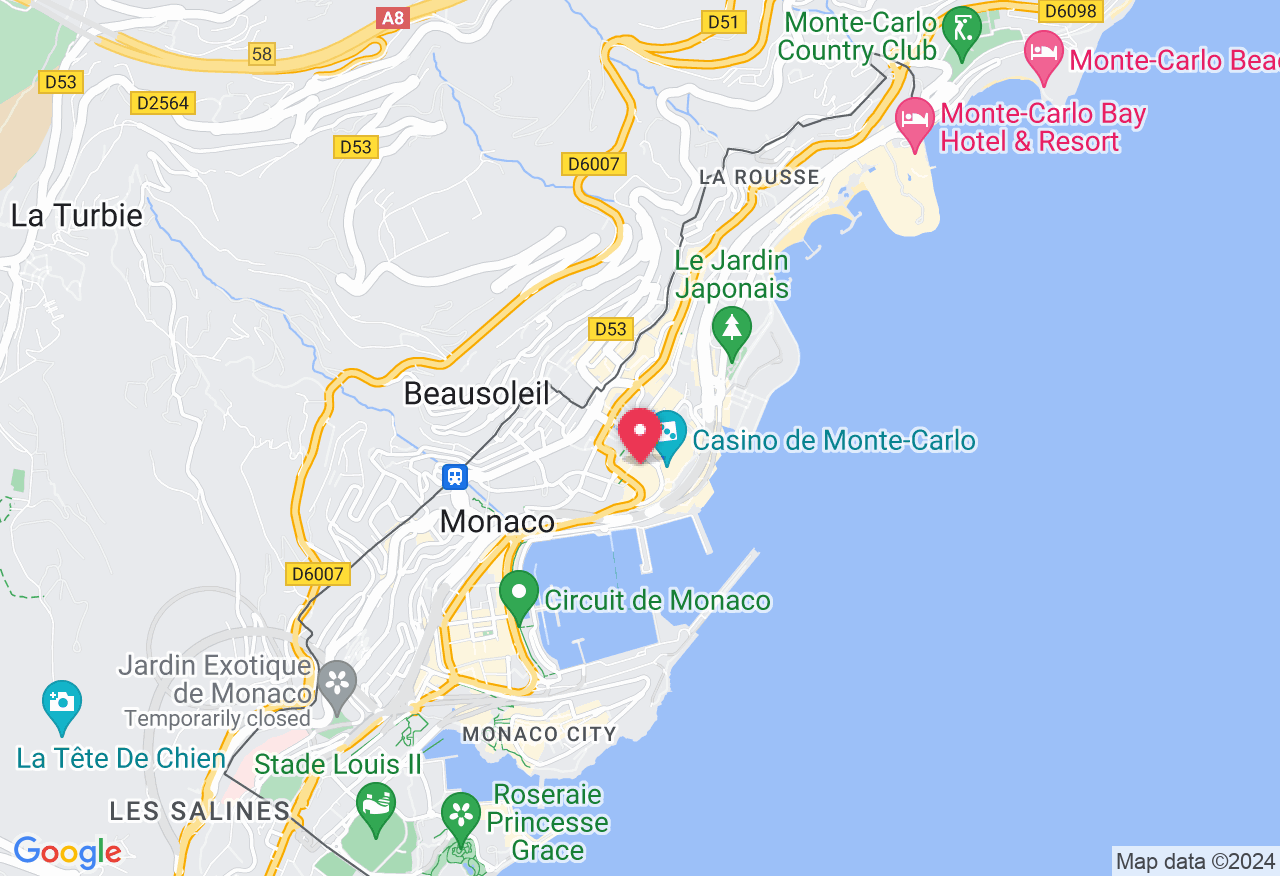 Access
Check travel time and distances between your hotel and your favorite place.
Top 10 attractions
Hotel
Internet
FREE WiFi
High speed wireless
Transportation
On-Site parking
Parking
Valet parking
Front desk
Airline desk
Bell staff/porter
Check-in kiosk
Concierge desk
Early check-in
Front desk
Late check-out available
Storage space
Technical concierge
General
Air conditioning
Connecting rooms
Non-smoking rooms
Hotel service
24-hour security
ATM/Cash machine
Dry cleaning
Laundry/Valet service
Onsite laundry
Safe deposit box
Security
Shoe shine stand
Turndown service
Wakeup service
Outlets
Gift/News stand
Hairdresser/Barber
Sundry/Convenience store
Travelling with others
Children welcome
Family plan
Pets welcome
Accessible
Accessible facilities
Elevators
Events
Conference facilities
Meeting rooms
Rooms
Communication
FREE local calls
High speed Internet
Voice mail
Special features
Blackout drapes/curtains
Soundproofed room
Bathroom
Phone in bathroom
Entertainment
AM/FM radio
Cable television
Premium movie channels
TV
VCR movies
Business
Data port
Desk
Direct dial phone number
Telephone
General
Alarm clock
Non-smoking
Safe
Trouser/Pant press
Recreation
Wellness
Health club
Massage services
Solarium
Games / movies
Casino
DVD/video rental
Game room
Food and Drink
Meal plan
Buffet breakfast
FREE continental breakfast
Michelin-starred
Kitchen facilities
Barbeque grills
Outlets type
Coffee shop
Lounges/Bars
Restaurant
Breakfast
FREE continental breakfast
Buffet breakfast
House policy
Check-in Time: 15:00
Check-out Time: 12:00
Cancel policy
To be cancelled 72 hours prior to 1200 on arrival day Cancellation Penalty is 1 nights Please note that other conditions might apply during high season as well as for special offers see rate description.Exceptions may apply- please see rate rules
Travel with others
Children policy
Children programs - Babysitting no children program is available but baby-sitting is available by prior arrangement. 24 hours advance notice is recommended.Other Children Services available on request.- Club Marmorata 1 km.- Open July and August.- Children from 2 years onwards - Table Tennis- Video games- Water games and watersports activities at Monte Carlo beach hotel.- Restaurant with Children adapted menu- Qualified Supervisor - Children menus etc.
Pets are allowed upon request
- Only small dogs and cats under 7kg/15lb can be accepted- Daily extra charge of EUR 50 - Meals not included- Please advise the hotel prior to arrival.An extra non-refundable cleaning fee can be applied. Pets are not permitted in any restaurant except the Bar Americain.
Payment type
Welcome capacity
Number of Meeting Rooms: 11
Number of Sleeping Rooms: 53
Largest Meeting Room Size:

5382 sq. ft.

Largest Meeting Room Capacity: 600
Parking
On-Site parking
Parking
Valet parking
Amenities
Bulletin boards
Installed stage
Video conferencing
Heating/cooling controls
Platform
Video recording
In-house AV department
Monitors
Dance floor
Flip chart and markers
Video camera
Other equipment and facilities
Lectern
Natural daylight
Screen
Wireless microphones
Backstage projector
Overhead projector
Environment
Property's Green Action
The Hôtel de Paris Monte-Carlo has entered a new era taking green engagements and eco-friendly daily activities across all departments of our legendary hotel ever so seriously.

Since August 2020, restaurants at Hôtel de Paris Monte-Carlo have committed to supporting the Mr. Goodfish program. The hotel has decided to participate in the Mr. Goodfish program in partnership with the Prince Albert II de Monaco Foundation to preserve marine species. The program promotes a shift in mindsets and raises awareness of the importance of preserving our planet at all levels. It aims to encourage people to eat lesser-known but delicious species of fish rather than continuing the overfishing of endangered species such as bluefin tuna.
---
Certifications
Green Globe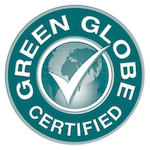 Green Globe's International Standard for Sustainable Tourism is a certification scheme that requires hotels to report on their sustainability performance throughout their supply chains. It traces its roots back to the United Nations Rio de Janeiro Earth Summit in 1992, where 182 Heads of State endorsed the Agenda 21 principles of Sustainable Development. The standards are a collection of over 330 compliance indicators that are applied to 41 individual sustainability criteria - these can be divided into four themes:

• Sustainable Management
• Social/Economic
• Cultural Heritage
• Environmental

Clients can calculate their CO2e footprint, the financial cost of that CO2e, and track their performance of energy and water consumption and non-recyclable waste production. The certification is only awarded to members that have a compliance rating of at least 51%. The award can then only be maintained if members continually improve by 3% every year.
BREEAM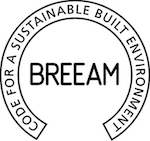 BREEAM sets the standard for best practice in sustainable building design, construction, and operation and has become one of the most comprehensive and widely recognized measures of a building's environmental performance with 425,000 buildings with certified BREEAM assessment ratings and two million registered for assessment since it was first launched in 1990. It encourages designers, clients, and others to think about low carbon and low impact design, minimizing the energy demands created by a building before considering energy efficiency and low carbon technologies. The assessment measures used represent a broad range of categories and criteria from energy to ecology. They include aspects related to energy and water use, the internal environment (health and well-being), pollution, transport, materials, waste, ecology, and management processes.
Most helpful reviews - Google and TiCATi reviews 9 78 reviews

Carlo
2 years ago – Ticati
10
Il top in assoluto a Montecarlo !
Rene Krause
3 years ago – Google
9
The Top hotel in Monaco. Stunning view, superior service, professional team management. Had a pleasure to stay here with family for a few days and liked it so much! Great!
Paolo Soletti
3 years ago – Google
9
My most favourite hotel to stay when i visit Monaco. I was here 2 times 2 and 3 years ago, it was fantastic time. Perfect service and very nice staff.
Marco Bern
4 years ago – Google
10
One of my favorite hotels in Monaco. We stay there several times a year and it is always great to come back. We never stayed before the renovation and therefore I cannot compare it however service, the people (especially the head of guest relations amazing lady) the rooms and restaurants are fantastic. I do usually book a Deluxe Room with Harbour view, as seeing Porte Hercule and the Palais is THE MUST HAVE waking up experience in MC, add an espresso and simply enjoy. Can't wait to be back soon when this lockdown finally allows it.
Conor Walsh
4 years ago – Google
10
Best hotel room stay in especially for Grand Prix. Amazing hotel in every way!! Clean and spectacular rooms with top service. Best location in Monaco, absolutely massive rooms, great balcony views and nice outdoor furniture, great bed, lots of tv channels, amazing amenities like luxurious soaps and creams, very good shower and bath, breakfast was delicious.

It is a well known and nice hotel, ambiance and look was also good. Though its a costlier hotel to dine in and live too. The service and staff is also helpful. The taste of food is also good. There are halls where there can be functions like office parties and glamorous events, family functions and all. Atmosphere is magical. We cannot wait to return. We had a very pleasant stay. Keep up the good work.
L B
4 years ago – Google
10
Have stayed at the Hotel de Paris numerous times over the years when in town for the Grand Prix. Never fails to live up to expectations. You essentially have to know someone to get a room during the GrandPrix though. But highly recommend it if you are in town. Love the numerous pools and the views. Oh my the views.
Daniel Wylie
5 years ago – Google
9
Iconic hotel with impeccable service. We had the set lunch with wine at The Grill which was not only delicious but a relatively good value. We will definitely be back!
Thomas Andre
5 years ago – Google
9
Absolutely fabulous hotel in a fantastic location in Monte Carlo. Make sure you bring in your best clothes as this place is not too shabby :) plenty of top of the range cars with Bentleys, Ferraris and Rolls Royces making every other BMW and Mercedes look like a cheap car. Book a stay with the sea view. You won't regret it :)
Michael SJ Lee
5 years ago – Google
10
Went for an early lunch at the top to the hotel. The servers were very professional and explain the menus well. The view up top was amazing that words cannot express. Must go up there to see for your self. Not only the view amazing, but the the people dining there were stylish. I recall a lady sitting next to us wearing a full set of van cleef & arpels necklace... amazing!

Please visit my ig @common.us for more great photos
Laura Baldwin
5 years ago – Google
10
This is a fabulous place to stay. The staff is very attentive, and helpful.
Milan Stankovic
6 years ago – Google
9
If you want to feel all the panache and glamour of Monaco there is no other place better than Hotel de Paris
Arthur Massei
6 years ago – Google
10
Beautiful Hotel, large size rooms. Quiet and relaxing. Centrally located. Service is 5 star. Casino fee is waived for hotel guests.
Hugh Maynard
6 years ago – Google
9
Considering doing revision process as that's far taken four years and is near completion. My stay here with an interrupted by the ongoing work. The level of service was exquisite and as you would expect for this calibre of hotel. Staff fully attentive and professional at all times, making my stay here a memorable and pleasurable one. xhx
Shawn Robert
6 years ago – Google
9
A palatial wonder located in the heart of the Principality. Wonderful service and exquisite food.
Olivia Stones
6 years ago – Google
9
Everything is glamour and sophistication. The restaurant is gorgeous, the spa is indeed amazing and the Monte Carlo Beach Club is really the best option to spend a beach day. It's Monaco. Dress properly, respect the tradition of one of the best hotels in the world. If you are not into dresscodes and elegant behaviour... this hotel is not for you. Forget your trainers.
Matic Cris
6 years ago – Google
9
High prices, but excellent service. Beautiful atmosphere.
Charles Forets
6 years ago – Google
9
I would recommend it to everyone. An absolute top address to relax.
J S
6 years ago – Google
5
This place is very pretty and it would be fun to stay here. We were in the main lobby which is very posh. They were very polite and we ordered drinks and snacks. Free wifi.
Tammy T.
6 years ago – Google
9
Visit st petersburg russia
thank you
Francis Darlington
6 years ago – Google
10
Fabulously magnificent! Extremely luxurious hotel. I enjoyed my stay there. Will visit again
Izza Malik
6 years ago – Google
7
Amazing experience le food was great very fancy
Daniel Shepherd
6 years ago – Google
9
A lovely Hotel, I had cocktails with friends in the lobby at it was just amazing. Great service and beautiful drinks! Worth the visit
viagemwalhasawi
6 years ago – Google
9
Old school hôtellerie. Everything is glamour and sophistication. The restaurant is gorgeous, the spa is indeed amazing and the Monte Carlo Beach Club is really the best option to spend a beach day. It's Monaco. Dress properly, respect the tradition of one of the best hotels in the world. If you are not into dresscodes and elegant behaviour... this hotel is not for you. Forget your trainers.
Christopher Mapp
6 years ago – Google
7
Love the hotel. But wait till finished construction
Tom Heukels
6 years ago – Google
9
Very good apartment,good price,staff excellent I 'LIKE
Andrew Rayner
7 years ago – Google
10
Impeccable service and opulent surroundings - even the coffee is regal!
Grace Sia
7 years ago – Google
8
Gorgeous hotel in a prime area in Monaco. Pity the casino nearby cost money to get in.
Neil Yule
7 years ago – Google
10
Top notch, as you'd expect. Staff were unbelievable, marvellous experience.
S Fersi
7 years ago – Google
9
Luxury and comfortable hotel .. Great room and excellent service .. Lovely atmosphere
Frenk Potočnik
7 years ago – Google
10
If you have Rolls Royce, Aston Martin, Ferrari, Lamborghini or Porsche then you landed this refined aristocratic hotel with ten stars ;)
JC Howorth
7 years ago – Google
10
splurged and spent 1 night here just for fun. It was the most prestigious hotel I have ever stayed at and it was a memorable one. they had a casino on site and we actually won enough money to pay for our dinner and nights stay which was a nice surprise! Wow.
Martin Fairchild
7 years ago – Google
10
Old world charm. The best, stayed here for a week with my family - my Dad had a blast in the Casino next door.
Stefania Goldy
7 years ago – Google
8
I stayed here with a client for 5 months working. It Was an absolute dream and such a fun time.

It was like being in a Bond movie. Such a gorgeous, beautiful location.
Narath CHHEAV
8 years ago – Google
7
Good hotel in Monaco. Price are completely ok for the room and services. Good location also.
Jui Hong Teoh
8 years ago – Google
7
Priming the streets of Monaco for luxury? Hotel de Paris Monte-Carlo is one of the best spots. Luxury boutiques plus view of the F1 circuit, plus the Monaco shoreline. When all that fails, just ogle at the super cars whizzing by.
Federica Galli
8 years ago – Google
10
What would you expect from the best hotel in montecarlo? Nothing but the best, of course. One night here and I felt like I was in a dream. Just amazing to spot yourself for a weekend
cihan aydogdu
8 years ago – Google
9
The staff treated me like family made me feel like home but in wonderful monte carlo
Raihania Aramakutu
8 years ago – Google
9
We visited here in june 2013 very impressive regret not going in.will have to go back.
Klaus Lovgreen
9 years ago – Google
9
Just a really special feeling when you stay at Hotel de Paris - my favourite hotel in Monaco
Diane Creasy
9 years ago – Google
9
I stayed at Hotel de Paris back in 2005. So, I need to go back. I absolutely loved the entire experience. A++++. Don't leave this world without going there. Any BTW, I have very high expectations. Staff was friendly, bar was great....short walk to the casino. We loved it. C'est tres, tres bonne.
Pascal Färber
11 years ago – Google
9
An amazing place. I'll never forget the delicious dinner at the Louis XVI :-)
Last booked 26 minutes ago
4 people currently looking at this hotel