The Pierre, A Taj Hotel, New York
2 East 61st Street at Fifth Avenue , Nova Iorque, NY 10065, United States
Acesso
The Pierre, A Taj Hotel, New York
1) O Pierre é novo Yorks hotel de referência localizado no coração de Manhattan - no Central Park na 5th Avenue, que é de longe a melhor localização na cidade. O hotel sofreu uma renovação de todos os quartos, corredores, áreas públicas e lobby 100 milhões.
2) O hotel está convenientemente localizado a partir de todos os 3 principais aeroportos de Nova Iorque.
3) Todos os quartos 189 convidados, incluindo 49 suites passou por uma reforma completa. Seus tectos altos e luz natural abundante criar um ambiente acolhedor e convidativo de residências de estilo clássico de Manhattan com uma sensação de luxo.
4) O Pierre é um dos poucos hotéis localizados no Central Park, entre a 5th Avenue e Madison Avenue. É no meio das melhores áreas comerciais da cidade, com lojas emblemáticos como Barneys, Tiffany e Co, Bloomingdales, Saks 5th Avenue e todos intimamente localizados. Central Park fica em frente do hotel, onde se pode desfrutar de um dia de passeios a cavalo, ciclismo, (no inverno) de patinação no gelo ou visitar o famoso zoológico Central Park. Muitos museus estão localizados ao redor do parque, incluindo o Museu de História Natural e do Museu Metropolitano de Arte.
5) O Pierre tem o prazer de anunciar sua nova parceria com o Grupo Maccioni; eles abriram um novo restaurante no The Pierre chamado Sirio Ristorante New York. Sirio Ristorante New York é nomeado após o restaurateur lendário Sirio Maccioni. Será o restaurante associado a Sirio Ristorante Las Vegas, e parte do grupo Maccionis de restaurantes que inclui Le Cirque e Osteria Del Circo.

The Pierre New York is in the heart of Manhattan on 5th Avenue across from Central Park. The hotel is adjacent to the boutique stores of Fifth and Madison Avenues and provides access to the best shopping in the city. Iconic stores such as Bergdorf Goodman- Tiffany and Co.- Bloomingdales and Saks Fifth Avenue are all within steps. Guests can enjoy activities in Central Park including boating- biking- ice-skating and can visit the famous Central Park Zoo.

Por favor aguarde a melhor oferta aparecer.
Na TiCATi temos o prazer de apresentar a você os hotéis mais ecológicos do mundo. Nossas ações diárias fazem a diferença e o mundo melhor.
Acessibilidade
The Pierre, A Taj Hotel, New York
2 East 61st Street at Fifth Avenue , Nova Iorque, NY 10065, United States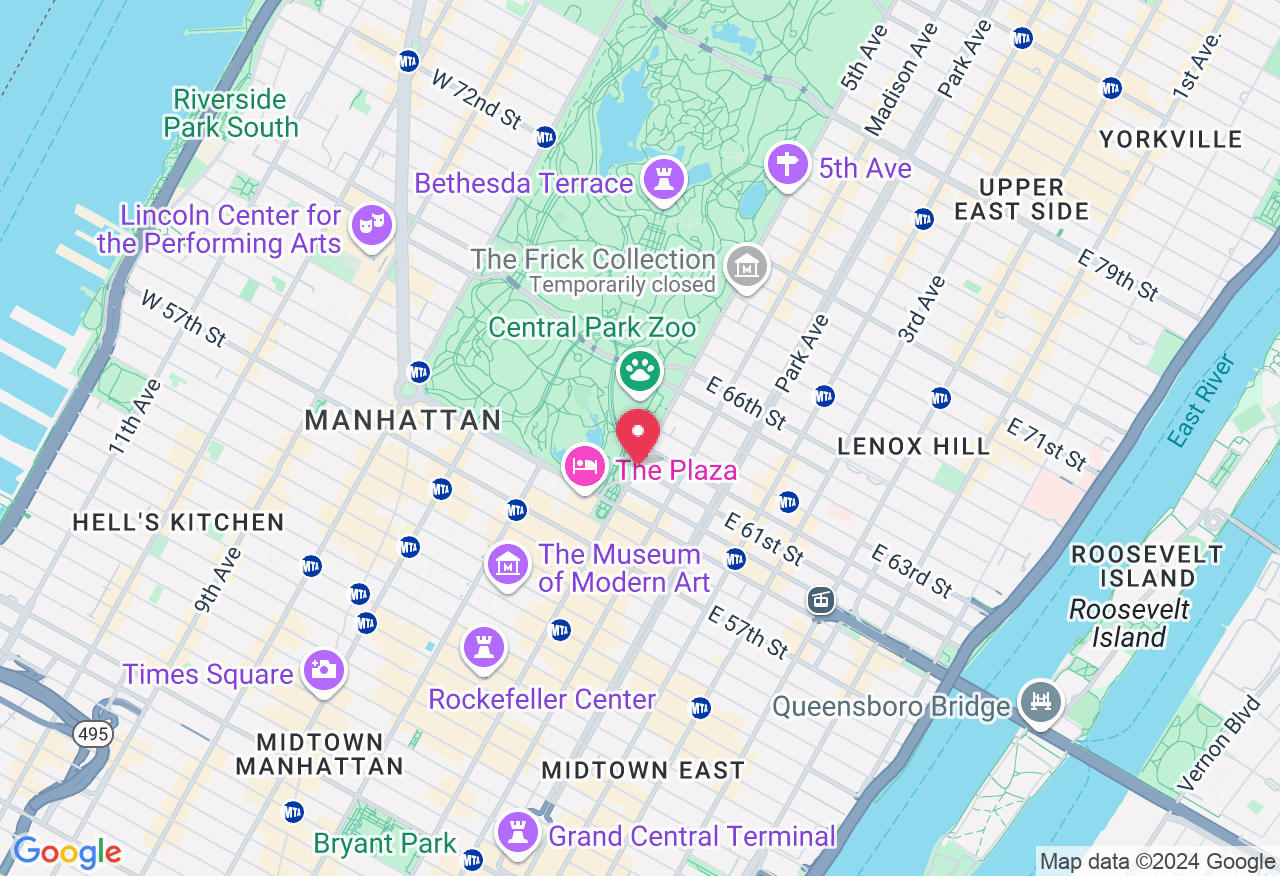 Acesso
Verifique o tempo de viagem e as distâncias entre o hotel e o seu lugar favorito.
Top 10 atrações
Hotel
Internet
Acesso gratuito à Internet
WiFi grátis
O acesso de alta velocidade à internet para laptops em áreas públicas
Conexão de internet sem fio em áreas públicas
Transporte
Estacionamento grátis
Parque de estacionamento interior
O estacionamento no local
Estacionamento
Acessos Comboio
Serviços de transporte - área local
Manobrista
Mesa da frente
24 horas recepção
Balcão da companhia aérea
Guarda de bagagem
Bell pessoal / porteiro
Balcão de aluguer de automóveis
Serviço de hóspedes
Check-in antecipado
Express check-in
Checkout expresso
Mesa da frente
Late check-out disponível
Espaço de armazenamento
Concierge Técnico
Teatro secretária
Vídeo revisão de faturamento
Trabalhar fora
Centro de negócios
Serviços prestados às empresas
Serviço de fax
Fotocópia centro
Serviço de secretariado
Serviços de tradução
Geral
Ar condicionado
Quartos ligados
Corredores interiores
Quartos não-fumadores
serviço de hotel
Segurança 24 horas
ATM / Multibanco
Serviços bancários
Câmbio monetário
Médico de plantão
Lavagem à seco
Engraxate livre
O serviço de limpeza serviço completo
Housekeeping diária
Lavandaria / Manobrista
A equipe multilíngüe
Lavanderia no local
Sistema de endereço público
Cofre
Segurança
Sapato estande brilho
Serviço de abertura
Valet mesmo dia de limpeza a seco
Serviço de despertar
Outlets
Beleza / salão
Florista
Presente / stand Notícias
Cabeleireiro / barbeiro
Farmácia
Viajando com os outros
Serviço de babá
Crianças bem-vindas
DVDs / Vídeos - crianças
Família plano
Animais autorizados
Acessível
Instalações acessíveis
Quartos para deficientes físicos
Elevadores
Eventos
Salão de baile
Serviço de Catering
Instalações para conferências
Salas de reunião
Serviços de casamento
Instalações ecológicas
Desafio de carbono NYC
Quarto
Comunicação
Acesso à internet
Conexão de internet sem fio
Speaker telefone
Duas linhas de telefone
Correio de voz
Características especiais
Cortinas blackout
Quarto insonorizado
Banheiro
Telefone no banheiro
Banho
Entretenimento
Rádio AM / FM
Bose sistema de cinema em casa
Televisão à cabo
Leitor de CD
Leitor de DVD
Jornal gratuito
Docking station para iPod
Canais premium de cinema
Estéreo
Televisão
TV
Filmes de videocassete
O negócio
Porta de dados
Escrivaninha
Telefone
Instalações ecológicas
Amenidades de banho Molton Brown
Geral
Despertador
Não fumante
Seguro
Detectores de fumo
Lazer
Bem estar
Clube de saúde
Os serviços de massagens
Estância termal
Ginástica
Fitness center 24 horas
Levantamento de peso
Jogos / filmes
DVD / vídeo aluguer
Comida e Bebida
Plano de refeição
Pequeno-almoço buffet
Café da manhã continental
Completo café da manhã americano
Atenção especial
Café no lobby GRATUITO
Serviço de café Lobby
Serviços
Serviço de quartos 24 horas
Sala de serviço
Outlets digite
Lounges / bares
Restaurante
Café da manhã
Café da manhã continental
Completo café da manhã americano
Pequeno-almoço buffet
política da casa
Hora do check-in: 15:00
Hora do check-out: 12:00
Política de cancelamento
Consulte a descrição do plano de taxa  sendo reservado para qualquer informação política adicional.
Viajar com os outros
Política da criança
Please contact Reservations as depending on the family size certain categories may not apply.
Animais de estimação são permitidos, mediante pedido.
1. Hotel welcomes guests traveling with dogs under 15 pounds. Additional charge of 75 US dollars plus taxes per night apply.
Tipo de pagamento
dicas de portaria
This hotel have joined the NYC Carbon Challenge: the goal is to reduce citywide greenhouse gas emissions 80 percent by 2050.
capacidade de boas-vindas
Número de salas de reunião: 9
Número de dormir Quartos: 189
Maior tamanho da sala de reunião:

6000 sq. ft.
Estacionamento
Estacionamento grátis
Parque de estacionamento interior
O estacionamento no local
Estacionamento
Manobrista
Facilidades
Quadros de avisos
Palco instalado
Vídeo conferência
Controles de aquecimento / arrefecimento
Conectividade de internet sem fio
Gravação de vídeo
In-house departamento AV
Monitores
Pista de dança
Flip chart e marcadores
Câmera de vídeo
Outros equipamentos e instalações
Plataforma
Luz natural
Tela
Microfones sem fio
Projector Backstage
Retroprojetor
Meio ambiente
Ação ecológica da propriedade
---
Desafio de carbono NYC
Amenidades de banho Molton Brown
---
medidas / poupança de água da energia, prevenção de resíduos e eficiência dos recursos
Controle de emissão de carbono
certificações
Earth Check Silver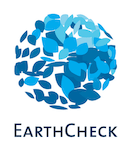 O processo de seis etapas do EarthCheck começa com o benchmarking para estabelecer as bases para práticas sustentáveis ​​e termina com vários níveis de certificação. O EarthCheck fornece aos hotéis métricas quantificáveis ​​para maximizar as experiências dos hóspedes, minimizar sua pegada ambiental e beneficiar a comunidade local: • Otimização do uso da água através da colheita de água da chuva, reutilização e reciclagem da água e redução do consumo de água noturna por quarto. • Redução de emissões de CO2 • Redução de resíduos • Contribua para o desenvolvimento social das comunidades locais • Compra responsável de produtos locais e justos • Aumentar o uso de fontes de energia renováveis ​​e mais limpas • Dirigindo a conscientização sobre questões ambientais com clientes, fornecedores e comunidades -alvo na sociedade • Uso de produtos ecológicos • Salas com colchões orgânicos e janelas com eficiência energética • Os produtos alimentares são adquiridos local e regionalmente sempre que possível, com preferência dada a produtos orgânicos sempre que possível. • Política de composta
Leaping Bunny Non Tested on Animals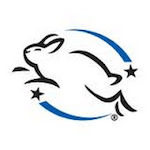 A Coalizão para Informações do Consumidor sobre o Programa de Coelho Salav para Cosméticos (CCIC) administra um padrão livre de crueldade e o logotipo de coelho saltador reconhecido internacionalmente para empresas que produzem produtos cosméticos, de cuidados pessoais e domésticos. O programa saltador de coelhos fornece a melhor garantia de que nenhum novo teste de animais é usado em qualquer fase de desenvolvimento de produtos pela empresa, seus laboratórios ou fornecedores.
WWF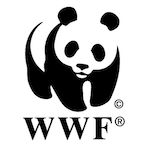 O WWF pretende construir um futuro onde as necessidades humanas sejam atendidas em harmonia com a natureza. Está focado em 6 objetivos ambiciosos com as pessoas no centro: o trabalho da WWF evoluiu de salvar espécies e paisagens para abordar as maiores ameaças e forças globais que as impactam. Reconhecendo que os problemas enfrentados pelo nosso planeta são cada vez mais complexos e urgentes. A nova estratégia coloca as pessoas no centro e organiza nosso trabalho em torno de seis áreas -chave: florestas, marinho, água doce, vida selvagem, comida e clima. Ao vincular essas seis áreas em uma abordagem integrada, a WWF pode direcionar todos os recursos para proteger lugares, espécies e comunidades vulneráveis ​​em todo o mundo. As pessoas estão no centro, porque juntas podemos mudar a trajetória das ameaças à natureza e ajudar a garantir a capacidade da natureza de fornecer - em prol de todos os vivos, incluindo nós mesmos. Para atingir as metas, a WWF trabalha para educar e influenciar as pessoas a fazer escolhas e decisões sustentáveis, incluindo aqueles que trabalham nos negócios e tomam decisões em torno do uso de recursos naturais, e aqueles que trabalham no governo e definem políticas que afetam a natureza.
Opiniões mais útil 9 15 avaliações
Chris Diktas
Há 4 anos – Google
10
Amazing experience!!!
Attended a Wedding and next day Brunch. Food was exceptional,
And with over 450 guests
Served hot, and delicious.
Rooms clean,beautiful view of Manhattan and a super attentive staff.
Kristopher Salmon
Há 4 anos – Google
10
Beautiful hotel. Great staff surface. Plenty of space in the room. Comfortable beds and couch.
Elkay J
Há 4 anos – Google
10
Beef short ribs were amazing so was the dessert selections. Servers were very friendly and helpful. Wine list is very extensive. Would highly recommend
Julia Higgins
Há 4 anos – Google
10
If you like the finer things in life, you may dig this hotel. It's beautiful and guest service is always amazing. Well... usually amazing.. last night a hotel operators demanded that my daughter and I get off the elevator saying it was too full. I've been on fuller elevators. It was not necessary and she was rude. But she is the only time i have experienced rudeness in a staff member. We come every summer.
Vibhor Makkar
Há 4 anos – Google
7
Great location (across Central Park) and parking is a breeze. There is a parking lot right across the street. The moment you walk out of your car, you are pleasently greeted by the doormen. We attended a wedding and were amazed by the hospitality. For the place itself, a little dated, but regardless, still a beautiful place.
Dawn F.
Há 4 anos – Google
9
Wonderful! Had "tea" with some lady friends. What an experience! Loved the finger foods, tea and especially the champagne! Used a Groupon offer, but still extremely expensive. The Pierre us absolutely beautiful!
Jason Fisher
Há 4 anos – Google
6
My reason for going was to attend a social event in one of the event rooms. While the hotel is beautiful the room was hot and there was practically no ac. In the hotel it was cool and comfortable but as soon as you entered the events room it was the opposite. On top of that my girlfriend had placed a card she received at this event on the table as we got up to dance. When we sat back down the plates were cleared and so was her card. Speaking with a other waiter and the manager it became clear another staff member stole it. I would never voluntarily come back to this hotel again.
Mary ANN Oklesson
Há 4 anos – Google
5
Awkward place for a trade show like Organics. Too crowded and no where to sit at lunch. The Mandarin was much better.
C F
Há 4 anos – Google
9
One of the best hotels to stay in midtown Manhattan. Right across the street from Central Park and close to historical places in New York City. Variety of museums and shopping districts. Right off of 5th Avenue Posh shops. And other high-end stores.
Edward Rothman
Há 5 anos – Google
8
Was attending a charity event. The room while a little dated, is Charming in its own way and is quite unique. Service and presentation were flawless. Overall an excellent event.
Yolanda Shoshana
Há 5 anos – Google
10
I love the Pierre. It's packed with elegance and so much NYC history. The Organic Spa Magazine Travel Symposium was held at the hotel and once again, everything was great. The food, service, and event. You will feel like a Queen or King when you step into the hotel. It's magick!
Michael Ian
Há 5 anos – Google
8
The dessert options are fantastic, and the food was amazing. Staff was incredibly friendly and the service was excellent. Not budget friendly but if you can afford it, I would definitely recommend grabbing a bite in their tea room
Brian Lepkowski
Há 5 anos – Google
9
My wife and I originally booked the Plaza hotel for a couple nights and were tranferred to the Pierre due to staffing issues at the Plaza that made them unable to accomidate guests for the weekend .

What a great opportunity that turned out to be !

We initially spoke with Ana at the front desk who was wonderful. After learning that we were in town celebrating our wedding anniversary she took it upon herself to upgrade our room to a top floor with a spectacular view of the park and upper east side !

My wife and I had an amazing time and Ana along with all the hotel staff were incredibly friendly , helpful and really know how to treat their guests. They all exceeded our expectations and made our first stay at the Pierre a very memorable experience.

My wife and I will definitely stay at the Pierre again and can't wait for our next opportunity to do so !
Sophia S.
Há 5 anos – Google
10
Great service! Awesome food! Classy and gorgeous.
Petrus Aloisius
Há 5 anos – Google
9
I've stayed at The Pierre Hotel for a week with my family. It has been a wonderful experience in a great hotel. All was extremely nice and cared, starting from the magnificent main lobby, arriving to the spacious (compared to others five stars hotels in Manatthan) and clean room.
In addition is remarkable the kindness and politeness of all the hotel staff: concierges, receptionists, doormen, elevator operators (yes, this hotel has also a operator for each elevator), and housekeepers.
The breakfast is excellent, and various.
The hotel offers also a large number of lovely complimentary services and amenities, such as a very convenient and stylish drop off service in Manhattan, operated by the Hotel Car, a Jaguar limousine.
Must be underlined also that the Hotel is children friendly and provides them a large number of amenities and toys, in order to make their stay more enjoyable.
It is indubitably a truly luxury and great hotel.
Shawn Theodoran
Há 5 anos – Google
10
If you come here you will be treated better than 90% of the hotel's not only in New York but all over! I have traveled a lot and The staff here is Some of the best you will find!!thank you very much guys!
Stephen Elliot
Há 5 anos – Google
5
I've only been here for events (not an overnight guest), but the staff is too snobby for my taste. Maybe that's part of the authentic French flair...
Eduardo Martinez
Há 5 anos – Google
7
It was breathtaking indoors. Felt as if I traveled back in time into the opulent and luxury of the 1920s. Massive halls and beautifully lit lobbies made you feel cozy and as if you were in another city not in the US. The only negative that I can talk to is that the bathrooms had a smell of vintage to say it nicely AKA old smell it wouldn't hurt to do a little bit of remodeling and renovating inside the bathrooms.
El M.
Há 5 anos – Google
8
I did not stay at the hotel, but I had dinner there. The inside of the hotel itself, however, is gorgeous. You'll feel like you walked into the Sistine chapel. The service was very good for dinner, and the food was good as well. A bit on the salty side for the appetizer and a tad too sweet for the dessert, otherwise it was great.
Akshay Gaikwad
Há 5 anos – Google
7
Went to the Perrine at the Pierre as part of the restaurant week.

I'm a vegetarian by choice so I'm usually sceptical about fancy places as I know how meat tastes and it's usually hard to make vegetarian food taste that good. But Perrine was an exception!

The first course was the best butternut squash soup I have ever had. I'm a snob with that, I either love it or hate it. This was right on top on that list. I'd recommend to just go there for the soup alone. The breads were fresh and went perfect with he soup. Others tried the tuna tartare and the salad, both I hear were good.

The main course was roasted farm veggies. They we're not my fav veggies as they were the ones on the sweeter side of the spectrum - beets, carrots etc. But the texture and consistently was on point. Did not feel full after it. I would say it was solid, not my favorite though as it felt too sweet after the soup. Others had the fish (bass) and lamb chops (medium) - they were excellent apparently.

The dessert was the classic French brulee. Perfect. Accompanied by Madeline, that went well.

As a plus, the adjoining dining room is absolutely stunning. I could sit there reading a book and having my coffee all day long. Would recommend just to see that!

A special mention about the service. Had 2 servers both tried to be funny and not overwhelm with unnecessary suggestions. Did mind our table very well without being noticed or intrusive.

All in all I would say totally worth it!
Kevin Smith
Há 5 anos – Google
10
Truly one of the great hotels left in New York City. The staff are at the pinnacle of their profession. There is nothing one could say badly about this gem. I know. I looked. It is just that good.
Colki Garsón
Há 5 anos – Google
9
Park view room is small but does have an amazing view of central park and the city to the north. Breakfast in Perrine is very good. Location is excellent for central park. Overall staff is first class.
Mike Pearson
Há 5 anos – Google
10
We had our annual company holiday party there. It was exquisite. They did a really fantastic job. The food was delicious and the spread was huge! The service was so attentive and cordial. Loved it! They really made it a special night to remember. Thank you!
Krystal Churchwell
Há 5 anos – Google
9
My MIL took me here for my very first high tea which turned out to be amazing. The tea was delicious and the food was to die for. I highly recommend.
Mark Measures
Há 5 anos – Google
6
Went to a function here. Very old fashioned. 1965 wants it's decor back.
Larry Diamond
Há 5 anos – Google
8
Attended the Citizen's Union annual awards dinner. Event was a success. The elegant hotel feeling a bit worn but it is still a "grand dame".
Mike Freedom
Há 5 anos – Google
10
We stayed at this hotel when we went to New York. The hotel is state of the art beautiful. You feel completely pampered the entire time. Staff is helpful and pleasant. Concierge truly made our stay even more pleasurable. Expensive, but worth it. Plan to stay here the next time we go to New York.
JP de la Houssaye
Há 5 anos – Google
10
What a great place to stay in NYC. The location is absolutely perfect, 5th Ave must I say more? The staff was so friendly and accommodating. The room was beautiful and extremely comfortable. A must stay!
Julia Higgins
Há 5 anos – Google
10
I love staying in a hotel that has elevator operators! This hotel is beautiful. The staff went above and beyond. I had room service 3 days in a row. Love the coffee. I also really like their shampoo. I'll be coming again next summer. Watch out!
3 Day Blinds
Há 5 anos – Google
10
amazing hotel facilities. friendly and professional staff that accommodates your needs during your stay. I love the room arrangement and the comfortable beds. really loved staying here.
Melody Aboutalebi
Há 5 anos – Google
10
Impeccable service and a clean, beautiful facility! Our family of 14 had an incredible and legendary experience at this hotel this past weekend! Amazing location right beside everything! We will definitely be back! Thank You!!
Yong Zheng
Há 5 anos – Google
10
Had high tea there. It was a pleasant experience. Mini sandwiches were fantastic. Much better than Russian tea place.
Keira Chu
Há 5 anos – Google
10
Absolutely love the location as it was across the street from Central Park and near all the lovely shops in Upper East Side.

Service is top-rated- they all remember our names (a little spooky but sweet!).

This hotel and Carlyle are the only two hotels left in NYC that has people manning the elevators - very endearing and old-school!

There are also treats for the kids upon check-in: an elaborate spread plus an adorable penguin stuff animal. What a lovely touch.
corey model
Há 5 anos – Google
10
Nice food for a large social event. A great dance space with surrounding tables. The bathrooms had some stalls that didn't lock which is a minor problem but honestly dissapointing.
T S
Há 6 anos – Google
10
My husband and I planned a several day getaway and are very happy that we stayed at the Pierre! The location is excellent and we were able to walk to many of our planned entertainment destinations. The staff was very warm, helpful and accommodating. Our room was an upgraded suite on a high floor over looking the city. The room was comfortable, great amenities and clean. The maid saw my book on the coffee table and put a Pierre bookmark on top! In addition, we had dietary restrictions and they went out of their way to meet our requests. Looking forward to returning one day. Thank you Jacqueline, Doris, Khathy and Carmine!

The Schnalls
debbie veliz
Há 6 anos – Google
10
If anyone is looking for a great deal on hotels you can check it out on HotelRaven. com Booked a room on there and they had the cheapest rates around...

After arriving quite late due to a rerouted flight, the staff checked us in and found a suitable nearby place to eat. The concierge called up to our room to confirm that he arranged to keep the kitchen at the restaurant open. We would have had to run to make the cutoff otherwise. Great little touches like fresh flowers and having concierge know us by name really made the stay special.
Kristine Renee Farley
Há 6 anos – Google
10
I was there for a work event. This hotel is absolutely gorgeous. They were very accomodating to the large numbers we had going in & out of the hotel, as well as equipment despite the delicate decorations.
Sam Barnum
Há 6 anos – Google
10
After arriving quite late due to a rerouted flight, the staff checked us in and found a suitable nearby place to eat. The concierge called up to our room to confirm that he arranged to keep the kitchen at the restaurant open. We would have had to run to make the cutoff otherwise. Great little touches like fresh flowers and having concierge know us by name really made the stay special.
Ralph Gray
Há 6 anos – Google
7
Susan and her staff are friendly and knowledgable about the city and it seems like they are as excited about your daily adventures as you are! They welcome you to sit down and share your day or enjoy some quiet, private tine with your loved ones or friends with a glass of wine by the fire. They find the right balance! The rooms are lovely and 'NY Intimate' and if you think the rooms are too small then you are spending way too much time in your room in a great city in a great boutique hotel! Well done Susan and staff!
alice campbell
Há 6 anos – Google
10
If you visit New York city, and you choose to stay at the Pierre, you made two great choices. The city and the hotel. you've actually made the perfect choice when it comes to the hotel. The location is ideal. And so is the service and the rooms. From the moment you walk in, you feel welcome. You're greeted with.
Tanner Faucett
Há 6 anos – Google
10
Very high class. Every employee at the hotel treats every guest like royalty. The room was beautiful, the decor was perfect. Convenient location. Best hotel bathroom I've ever seen.
gloria warner
Há 6 anos – Google
9
This hotel is iconic, historic, beautiful, and perfect, situated across the street from the very best of Central Park, on 5AV...it is the place to be. Very quickly, you'll feel as I have come to know this place as my home in NYC
Martha Rivera
Há 6 anos – Google
10
Great value for your money, centrally located, wonderful staff and excellent service. Truly 5 stars & 5 diamonds would highly recommend to everyone. Doesn't matter if you're traveling on business or pleasure there's something for everyone.
martin long
Há 6 anos – Google
10
I spend a lot of time in NYC hotels and our time at The Pierre was among the most enjoyable. The staff was always professional but not stuffy and got us whatever we needed. The Pierre is an old-school 5 Star experience and that is a diminishing thing in NYC.
lauren romao
Há 6 anos – Google
10
5 Star experience all the way! Came for a Christmas party and had a great time.
Amanda Spero
Há 6 anos – Google
9
Fantastic place for a holiday event. Not only is the service stellar, but the atmosphere is just gorgeously decorated in the holiday spirit.
Dwight Williams
Há 6 anos – Google
7
Holiday party at the Pierre. excellent food, attentive service, great ambiance!
Ivangellys Gonzalez
Há 6 anos – Google
9
Amazing from start to finish. The driver was very friendly and stopped to take pictures for us in the Jaguar!
The front staff was warm and welcoming, the atmosphere was very sophisticated and upscale.
Everything was perfect, thank you for the memories Pierre !
Gina Beyer
Há 6 anos – Google
8
Classic NYC hotel and event space that needs a facelift. Excellent location if you plan to explore 5th Ave shopping, upper East side museums or Central Park. Staff are very nice. Good, fresh food.
Kilo 64
Há 6 anos – Google
10
No words can describe the service at this place. In summary - I ordered a custom Indian dish not on the menu, went to Broadway show and came back late past midnight - called to deliver food and it was delivered hot and fresh. Amazingly tasty and when I called back to commend the chef - he LEFT 5 mins after my food was delivered. Apparently the chef waited 7 hours PAST HIS SHIFT FOR ME so he can cook and deliver the food on time for me ... I felt horrible but I couldn't thank the Chef enough.. Amazing Taj always amazing !!
Rafael Yau
Há 6 anos – Google
10
Great hotel, the staffs are friendly and attentive. Atmosphere is cozy and lovely. Rooms are clean and comfortable. I suggest getting a room near the top floor so you can get a great view of central park and the city. Overall great experience, it's expensive to stay here but worth it.
ragarwal1
Há 6 anos – Google
7
I went there to meet a guest and found the experience to be smooth. Room service was good

Marianne Pena
Há 6 anos – Google
9
The Pierre was absolutely incredible. My Senior Prom was held at The Pierre and the staff were incredible. The food was exquisite and the entire event ran smoothly thanks to the staff of The Pierre. Would definitely recommend the venue to those throwing a party or a wedding reception.
laurie mckenzie
Há 7 anos – Google
10
we stayed for the weekend of feb 19. the staff could not have been more attentive. they were aware we were celebrating a birthday weekend and they went out of their way to make my husband and I feel special. the location is perfect- across from central park and we could see the park from our window. THANK YOU for a wonderful stay! we will be back!